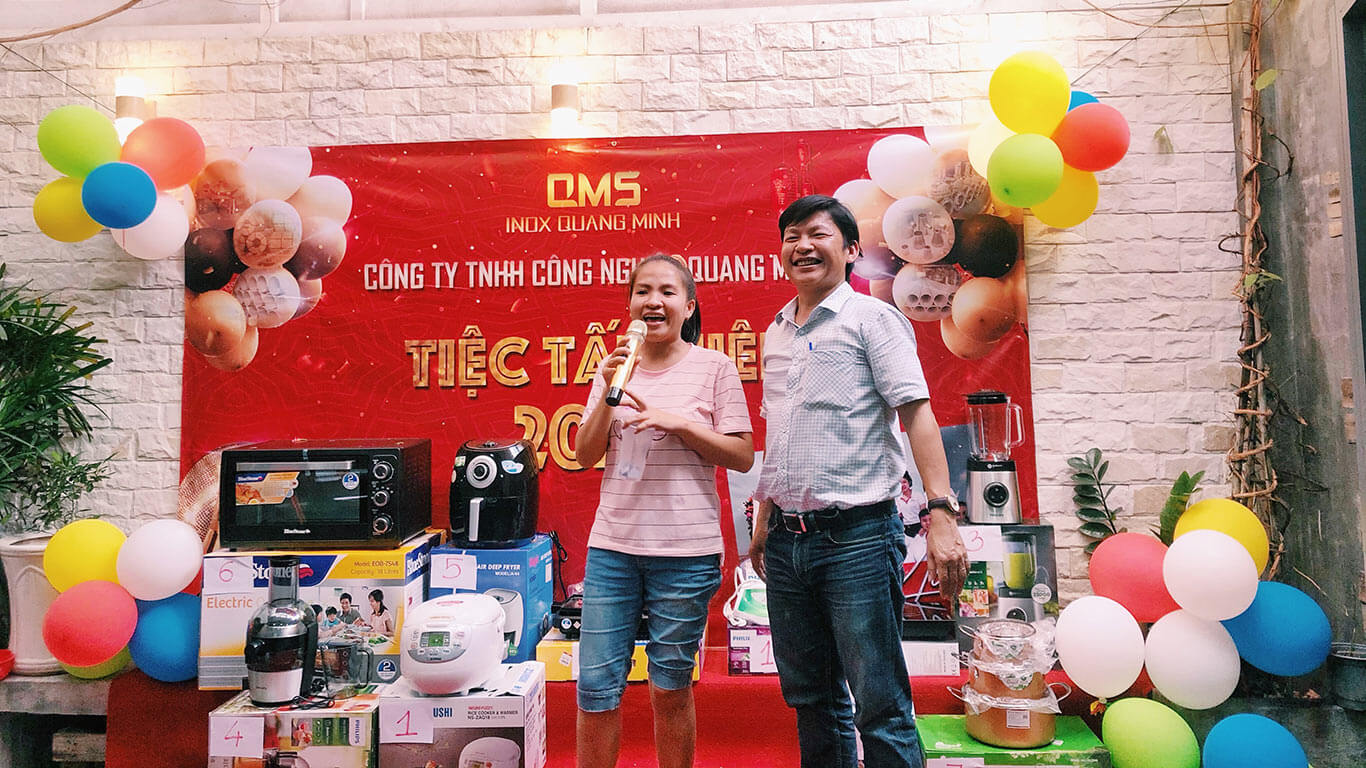 Nowhere is like our home
At first, when we came up with a plan to hold a party, we were puzzled over many options, but ultimately decided to hold it at the company's headquarters because this is where we live together everyday, shared sweet Bui last 1 year so it makes sense to do everything together in "where love begins" right?
It might be a little clumsy, the food won't fit, the decoration space won't be as finesse as the professional teams, but as long as we are together, we find it really cool ❤️
After 3 hours of preparation, let's start the party …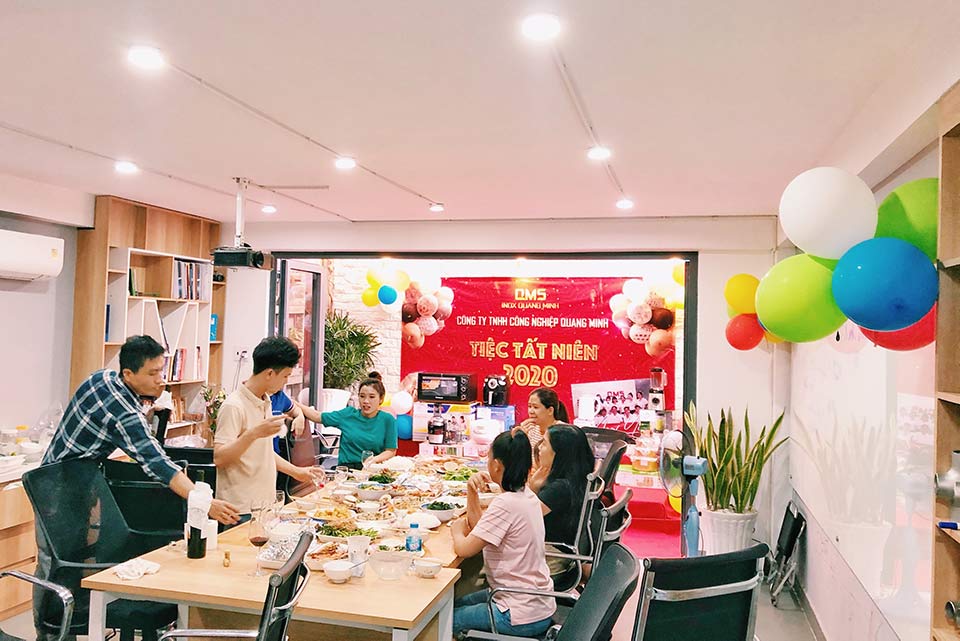 Joy filled with melodies of music and glass of red wine ..
Sharing the achievements in the old year 2019 and challenging plans in the new year 2020, it is always the customer to focus on constantly improving the quality of products and services before and after sales.
Let's briefly share the difficulties that the whole team has encountered, and solve the obstacles and concerns that have passed to look forward to the new year of 2020 even more brilliantly.
When the music rang, the golden voice of the QMS house showed their talents and the cheers became more and more exciting.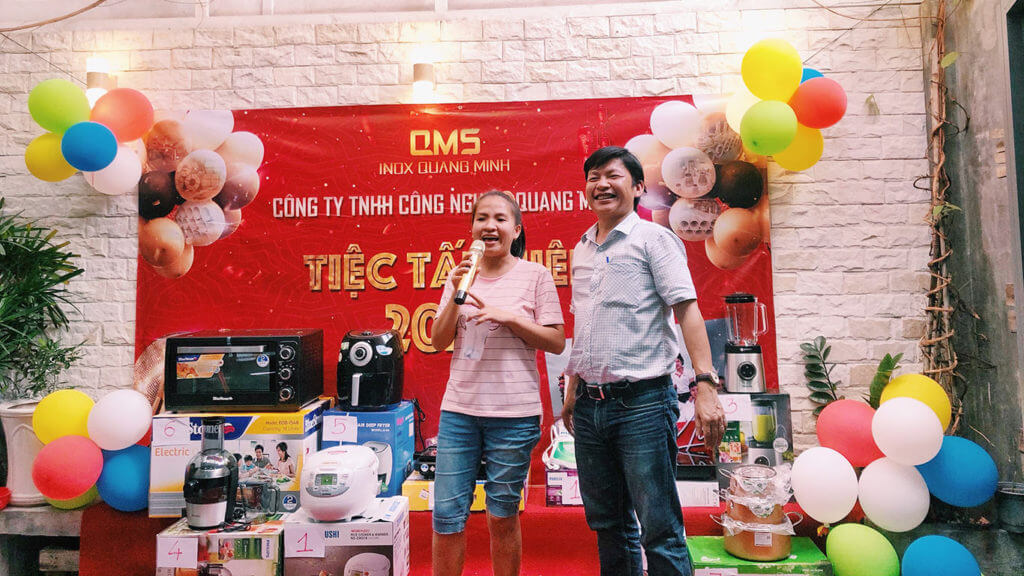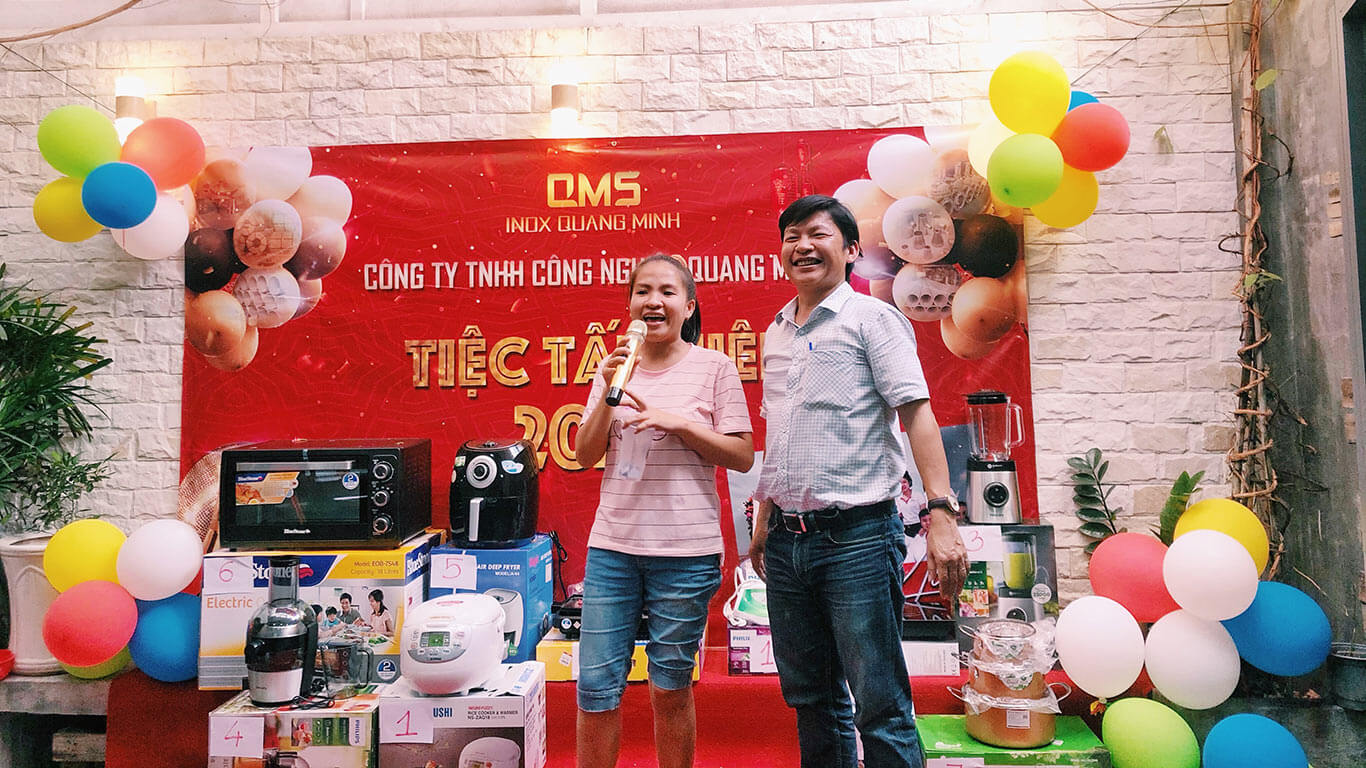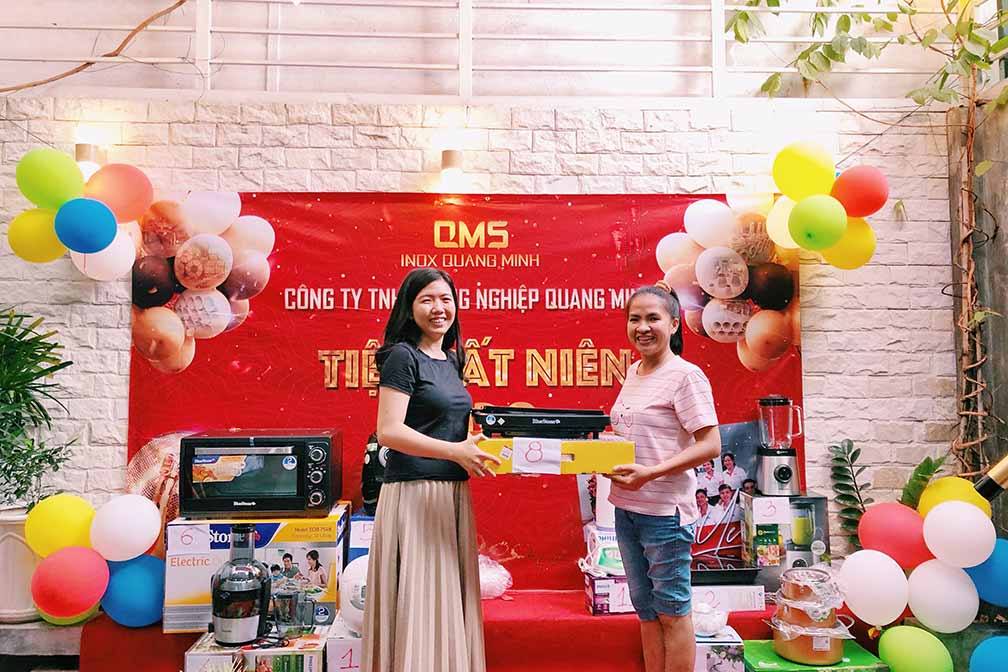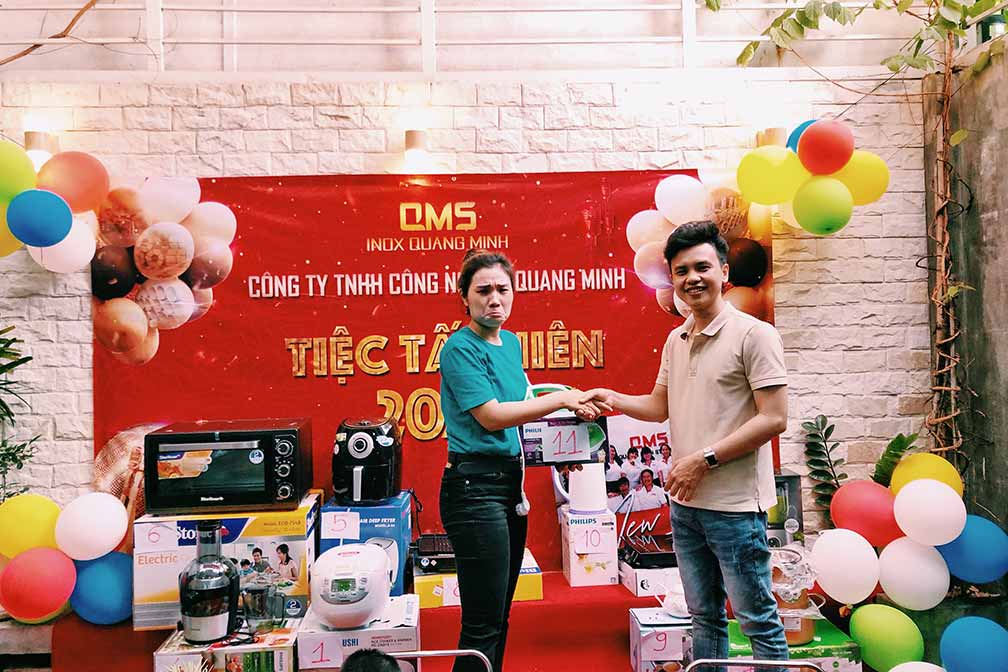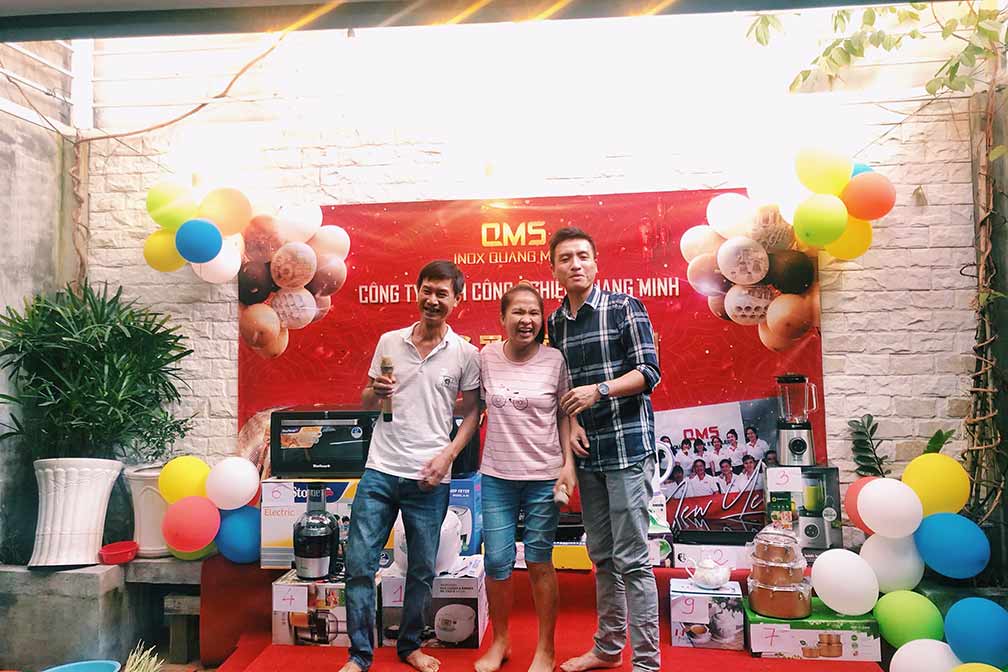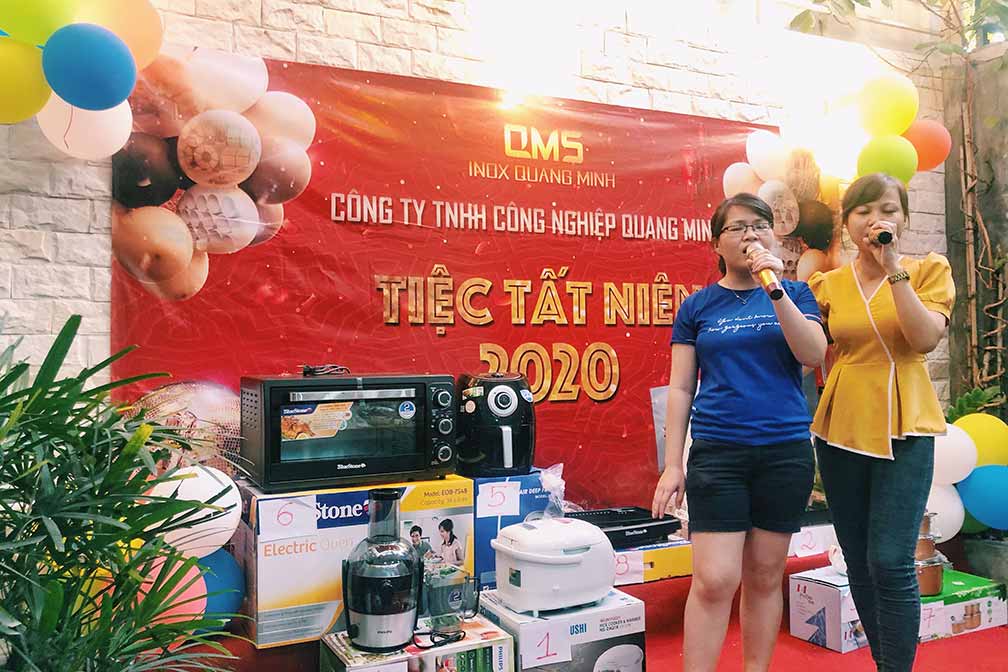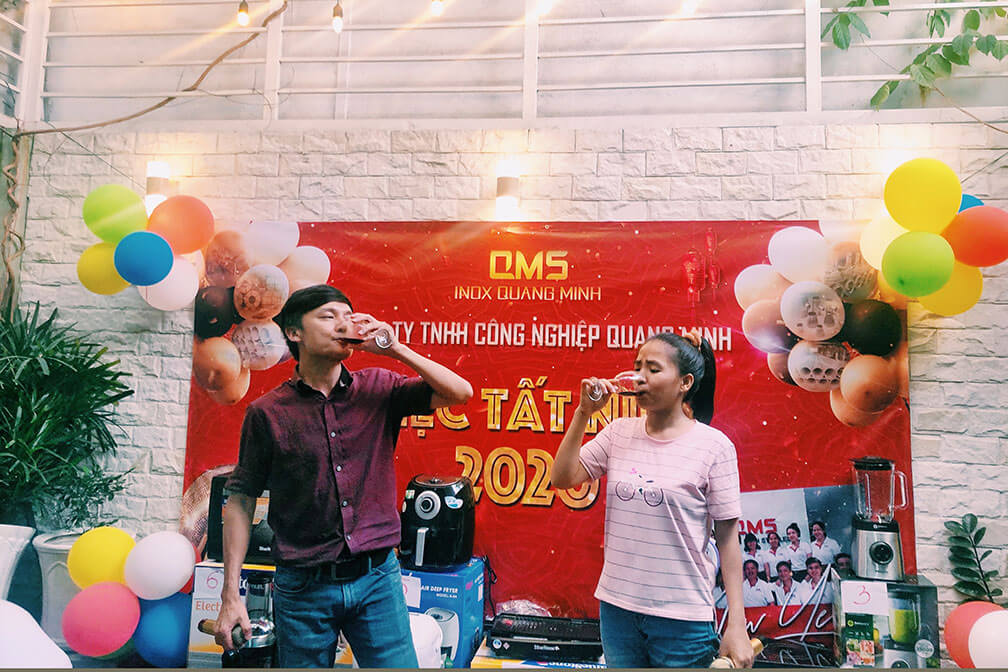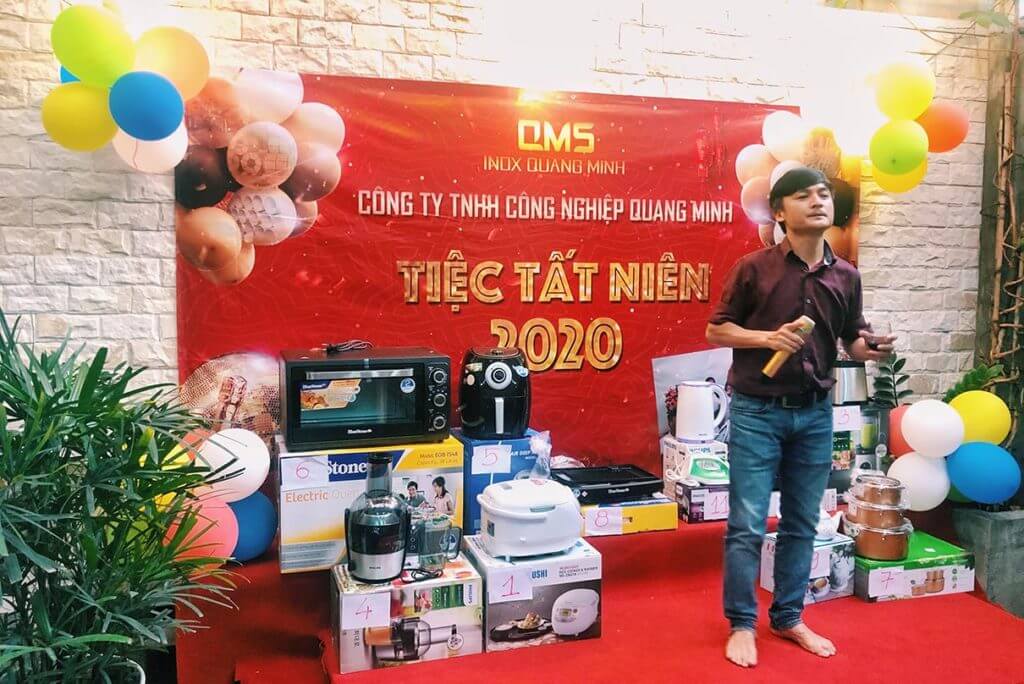 Closing 2019 in music and laughter, QMS looks forward to 2020 with bigger goals and plans.
When it all becomes one – going towards our dear customers to move forward, we believe that you will also be pleased to be with QMS ❤️.
QMS – "TRAVELING WITH SUCCESS OF CUSTOMERS".
Share:
Share on facebook
Facebook
Share on twitter
Twitter
Share on pinterest
Pinterest
Share on linkedin
LinkedIn
Social media
Popular Posts
Get stainless steel information
Get a quote of stainless steel products weekly
Do not spam, we will only send information about the stainless steel price situation for you to track monthly / weekly
Chuyên mục
-Related Posts